2011.08.17 Wednesday|
10:23
Intersted in Old Fukuoka? 旧博多の町+秋月&草野町体験
Join our one day bus trip to Hakata/Akizuki/kusano-machi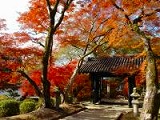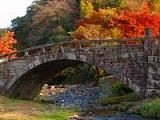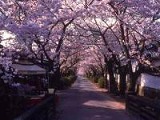 Fukuoka,in addition to its urban attractions, has many historical sightseeing spots.
This one day bus trip with a qualified English speaking
tour guide will take you to
the old Fukuoka -towns and pathways.
Please join and experience Fukuokas history and culture. Japanese, Visitors,
All welcome!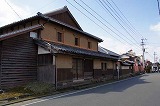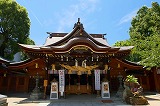 ●DEP: SEP 4th(Sun), SEP 18th(SUN) ●Price: Only ¥3,980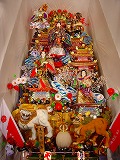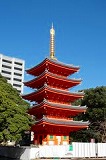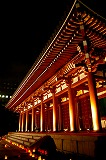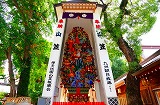 ●Comment:
◇Tochoji Temple: This is the oldest Buddhist Temple of
the SingonSect, founded
by kobo-Daishi.known as kukai. It is also one of
the largest wooden statues of sitting Buddha in Japan.
◇Kushida shrine: The famous hakata Gion Festival
'yamakasa'is ritually dedicated to this shrine.
On the shrine yard, you can see 'Hideyoshi's Hakata-bei
and wish your long life at 'Reisen-kaku-no-izumi'
◇hakata Machiya Folk Museum:This Museum is a restored
Hakata-town house(machiya)and recreates Hakata-town
during the meiji and Taisho eras. The life style and
culture of Hakata is introduced.
◇pathways of Kusano: Selected as one of the 500 most
beautiful roads in Japan.
This area was a castle-town of the Kusano clan
the middle Ages.


● 1 day Schedulle
Dep:9:00TenjinAcros Fukuoka=Tochoji Temple---Ryuguji Temple/ kashimaRyokan—hakata-machiya Folk Museum---Kushda Shrine=
Fukuoka Urban EXP Way= Akizuki walking =Wakatake Shuzo/
Sake Tasting= pathways of Kusano=
Kyushu Exop Way=Tenjin Acros fukuoka17:30Ari
※Schedulle may change due to traffic conditions.
ATT:Tour Conditions
Cancellation Free/
13-5days prior to the departure date --------50%
4days prior to the departure date /no show-- not refundable
Please, ask to the Leisure Plan Acros Fukuoka Travel Center
TEL092-725-9090   FAX092‐725-9050